HOWDY FROM
SIERRA VISTA ARIZONA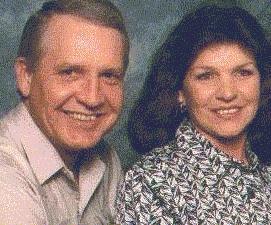 Larry & Sandy Wright
Welcome to our Homepage.
Well this sure has been one wild 2 years for Sandy, In January of 2005 she almost goes into liver failure and this past April was diagnosed with Tonsil cancer.. she has gone through all the radiation treatments and Chemo, now we wait to see if it was successful! the good lord willing ... when she gets time and energy she will make a page for the cancer information... Well thats is for the update for now.. Thanks for stoppin by.
June 11,2007 Hello All!!!
I am back!!, as you see from the note above, I had been pretty sick there for a while, now I am doin great!!, cancer is gone and over 50 pounds lighter and ready for another 50 plus years lord willing. A Warm heart felt THANK YOU!!! to all my family members, Co-workers and friends for their prayers and helpfulness with family chores and support during our very rough times. A VERY special THANK YOU!!! to all the employees at AFCA for being my extended special family who showed their love and support in so many ways. I Love you all!!! Sandy :-)
<![if !supportEmptyParas]> <![endif]>